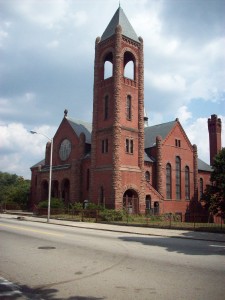 Pilgrim Congregational Church
We are now holding service at the church on Sunday mornings at 10:30am with a time of fellowship afterwards. All are welcome.  Hope to see you there.
911 Main St
Worcester MA  01610
Member of the National Association of Christian Congregational Churches
The church was added to the National Register of Historical places in 1980.
Follow us on facebook